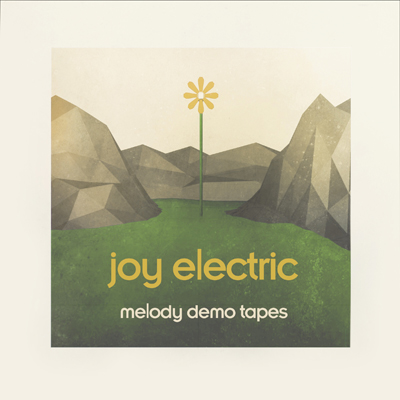 JOY ELECTRIC - MELODY DEMO TAPES

A lost treasure trove of the earliest recordings that eventually became Joy Electric. This is our gift to everyone who pre-ordered the Melody vinyl. Look for a download code in your email, and Merry Christmas!
A CHRISTMAS CARD FROM PLASTIQ MUSIQ

This is just a little playlist of some of our favorite Christmasy, electronic songs. Get in the spirit! Peace on Earth and ho ho ho and all that.
PM038 JOY ELECTRIC - MELODY

20th anniversary edition of Melody pressed to beautiful red vinyl, in a double disc gatefold sleeve. Return to simpler times, to lily pads and frogs, flowers and bees and sun colored rings. Shipping January, 2015.
PLASTIQ MUSIQ PODCAST PROGRAM 4 - MELODY SPECIAL

David Barnhart asks Ronnie Martin some questions about the creation of Jpoy Electric's first album, Melody. 10:26 min.
THE MELODY BOOK

The official history and commentary on Joy Electric's debut album, Melody. Including rare, early photos, the story of the earliest Martin brothers bands, and extensive liner-notes by Ronnie Martin.
PM037 RELIC POP - THICK AS THIEVES

Metallic percussion and crystalline leads inspired by the second wave of Japanese synthesizer artists - specifically the soundtracks of Ryuichi Sakamoto. Fans of Soviet will delight in this first of many releases from Relic Pop.
PLASTIQ MUSIQ PODCAST PROGRAM 3

A glimpse into the studio of Relic Pop's René Pérez, Justin Jolley's lesson on FSK Tape Sync, and a tone poem by CS called Delia's Kaleidoscope. 18:16 min.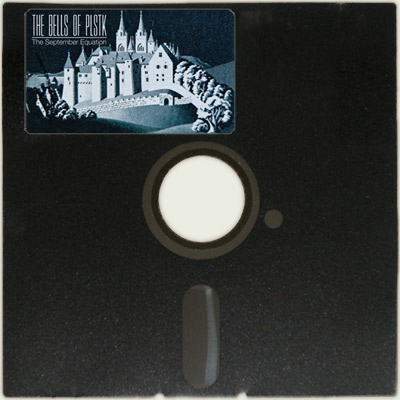 THE SEPTEMBER EQUATION - THE BELLS OF PLSTK 5¼" FLOPPY DISK

Christmas 2013 limited edition re-issue of The September Equation's magnum opus, The Bells of Plstk, on the timeless format of 5¼" floppy disk.
PLASTIQ MUSIQ PODCAST PROGRAM 2

Program 2 is a Christmas Special featuring a lesson in synthesizing bell sounds by Jon Sonnenberg, Christmas songs by Travelogue & Cascading Slopes. 15:47 min.
PM036 CASCADING SLOPES - TOWARDS A QUAKER VIEW of SYNTHESIZERS

Jacob Graham's charming collection of songs ranging from simple, folk narratives to fantasy-tinged ballads. With a constant thread of sad and hopeful melodies spun through ornate sequences and minimal, music-box rhythms.
PLASTIQ MUSIQ PODCAST PROGRAM 1

Program 1 features a rare glimpse into the studio of Cascading Slopes, as well as an exclusive track, and a lesson in synthesizing sounds from nature by David Barnhart. 17:00 min.